Hey, hey, hey!! This blog post is long overdue. I realized I haven't talked about how I take care of my skin while traveling. 2018 I've done the most traveling ever in life. Although I'm blessed to be able to travel, my only travel complaint is my skin afterwards. The high altitude while flying can really dry out your skin, if not taken care of properly. I recently traveled to New York where it was 35 degrees and had to make sure my skin was on point and moisturized. I'm going to share with you guys what products I traveled with in my carry on and what I love most about them.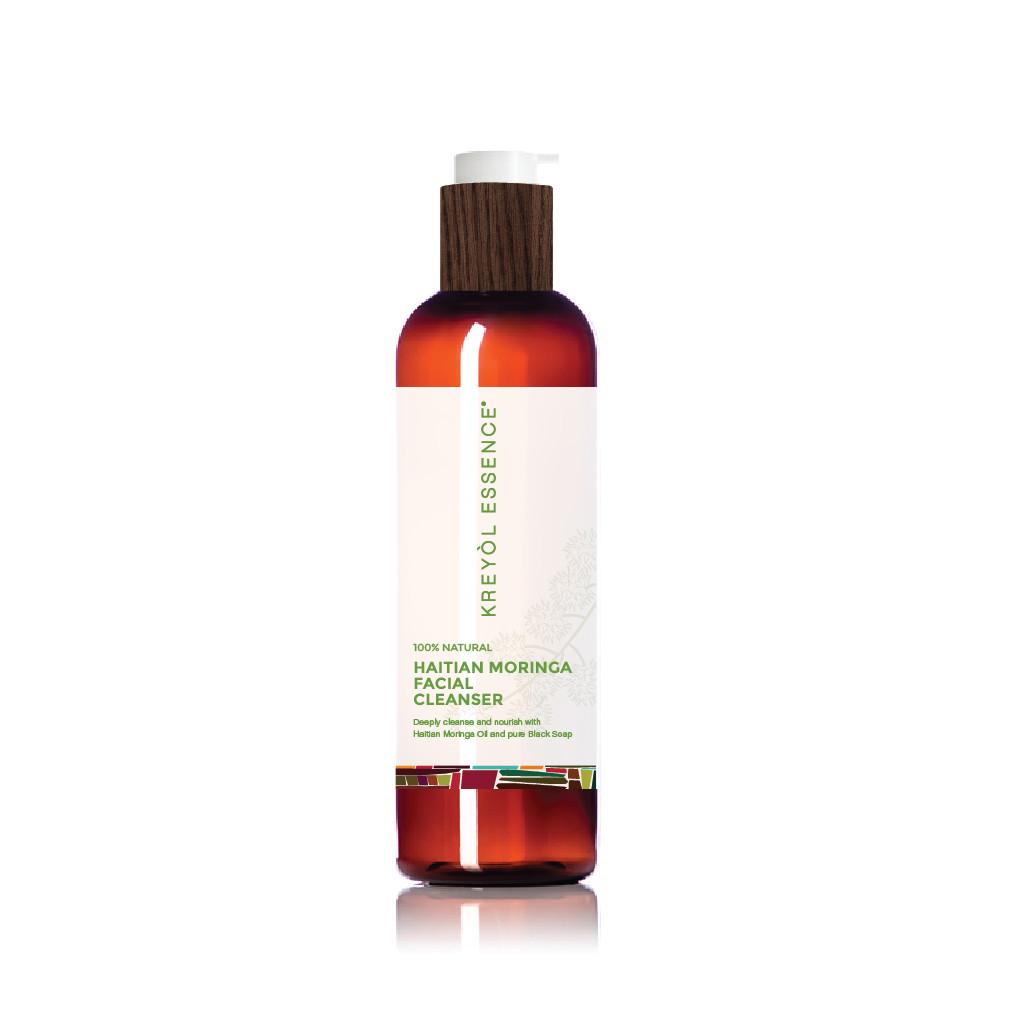 Haitian Moringa Oil
Facial Cleanser
100% Natural
Deeply cleanse and nourish with Haitian Moringa Oil, Cocoa Pods & Plantains.
I've talked about this brand before, Kreyol Essence, but I didn't talk about their facial cleanser. It's one of the best facial cleanser I've used because it's very gentle and can be used on ALL skin types. My boyfriend has tried all my skincare products and he agrees that the Haitian Moringa Oil Facial Cleanser is the best cleanser I've had. This cleanser has harvested plants + tree bark that are known to even out dark spots, fight eczema, eliminate blemishes, and razor bumps. Basically, you need to try it and I'm sure you'll be thanking me later! They have a sale on their website right now for BOGO free on select products and the facial cleanser is one of them. If you're not into online shopping, then their product is also sold at Whole Foods. They never sponsored me to promote them, I just really believe in their line. It's good stuff!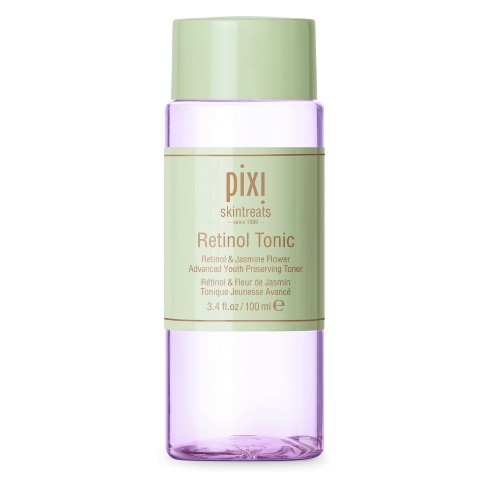 This potent youth preserving tonic features a unique time-release Retinol to help rejuvenate the skin for a natural glow. Powerful antioxidants and botanicals replenish the skin for a smoother, softer appearance while soothing sensitive skin.
I just started using this Pixi Retinol Tonic as my toner a few weeks ago but I'm loving it so far. I heard some bad things about products having retinol in them but after doing some research it's not what everyone thinks. After I started using this toner, my skin has been feeling more moisturized and not as oily. I don't consider myself to have sensitive skin, because I am able to try different products with out getting a crazy reaction. However, my skin does negatively react and/or dries out when some products are just too harsh. I was scared the Pixi Retinol Tonic was going tear my skin up because it's acid and that just sounds scary lol, but it's good. I linked an article I found that talks about all the myths that have been floating the internet about retinol. 11 Retinol Myths That Derms Want You To Stop Believing
OLAY TOTAL EFFECTS WHIP FACE MOISTURIZER
Olay Total Effects Whip delivers ultimate nourishment without the weight. This breakthrough facial moisturizer transforms from cream to liquid on contact for fast absorption and a breathable feel.
Last but not least, is this NEW Olay Total Effects Whip Face Moisturizer. I started using this product because I received it in a goodie bag at an event. However, it's become one of my favorite moisturizers. What I love about it is how light it is and the fact that it has this subtle clean smell to it. If you are a serum kinda girl/guy then this is the perfect moisturizer for you. It's not heavy and leaves your skin feeling matte. So if you are thinking about adding a serum before you moisturize, then you don't have to worry about piling a lot of product on your face. Because it leaves your skin looking smooth and matte, it works as a good primer before putting on your makeup. Just know, I'm a believer of the Olay Whip Moisturizer. If you click on the link, you can get the trial size of this product which is what I use to travel with me. When you fall in love with it, make sure you buy the bigger one so it can last longer!
I hope you enjoyed this blog all my travel lovers! Your skin is just as important as all the beautiful photos you're going to take on your next trip….remember that.
XO,
Yvette Corinne