Hey hey!
I recently traveled to Costa Rica with some girlfriends and had the time of my life! Like seriously, if you're thinking about visiting Costa Rica I have a travel guide, "Travel With Me: Costa Rica" with everything we did, from where we stayed to the food we ate.
Now on to the fashion! One of our sponsors for the trip was Teva, they are fashionable flip flop, sandals made for any adventure. They turned out to be my new favorite sandals. I'm seriously packing them with me on every vacation now. Below are some images of me and my girls wearing our Tevas.
Let's get into one of my favorite outfits. Every time I wear this skirt, I fall in love with it over and over again. You guys won't believe I only spent $2 on it, years ago from a thrift store. The mustard color crop top I purchased from Forever21 and the shoes were from Boohoo. This black bag that I love is from an online boutique called ShopJessicaLashelle. I love how it's a cheaper version of the popular Cultgaia handbags.
This next outfit was a beach coverup turned into a dress. It was gifted to me at IN x Clique Summer gifting suite. The brand of this dress is called Pitusa. I loved how easy to throw on this cover up is and thought it was perfect for a hot day in Costa Rica. So, I added my blue pom pom earrings, platform Tevas and this net bag from Topshop.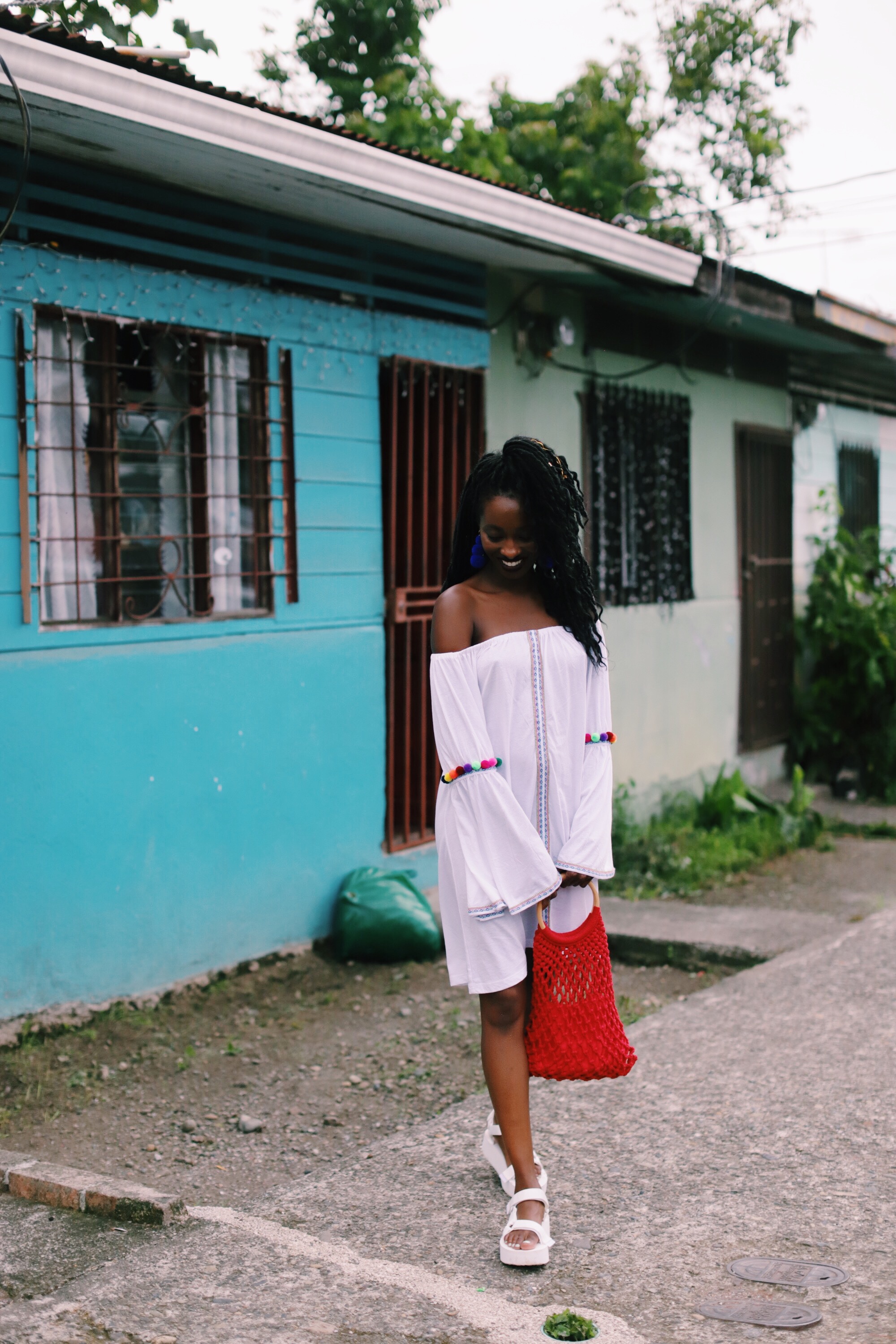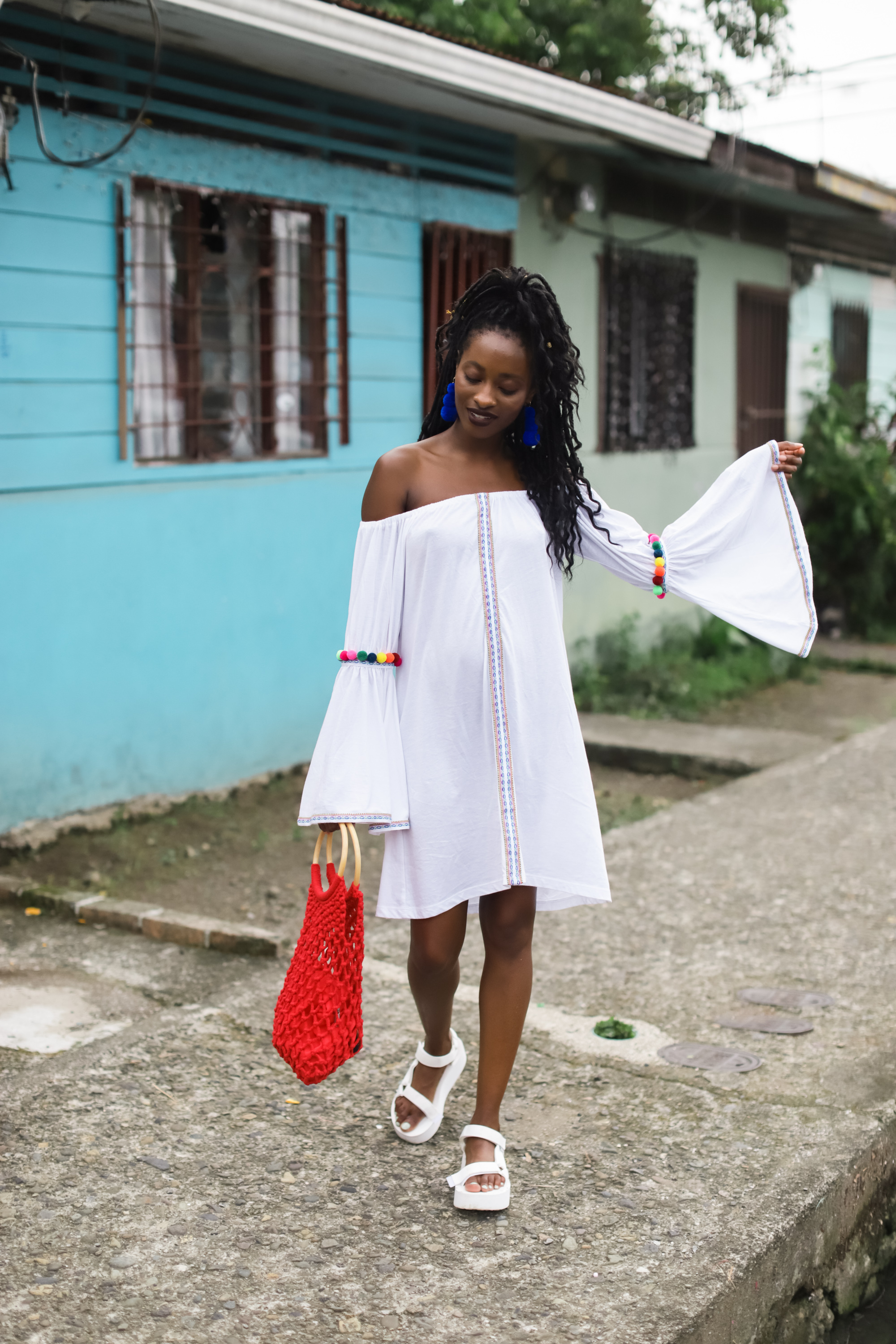 Chiquita Bonita!!! I love this outfit so much. I got everything from the earrings down to the shoes from Boohoo.com. The pom pom earrings aren't on the site anymore but to be honest, that might be a fun little DIY project. Luckily, they still have the Fi Floral Print Tie Bandeau & Ruffle Skirt set. Click the picture or the link to directly purchase this outfit. The shoes I'm wearing are the Laura Block Heels Wrap Strap.
I love that I was able to go on this trip with some of my favorite people and build amazing bonds. We wanted this to be a black girl magic trip but we also wanted to build relationships with brands for bigger projects in the future. We collaborated with a few brands, but one of my favorite brands that we were able to collaborate with is Shop Ali and Jay. Everyone in this picture below is wearing Ali and Jay outfits. What I love most is that we all have different body types and their clothes were able to fit all of us perfectly. I honestly love this brand and their quality clothes. Ali and Jay never fails me!
That wraps up "What I Wore In Costa Rica'. Let me know if you have any questions and tell me in the comments which outfit is your favorite!
Xoxo,
Yvette Corinne